The following is for current students at The Ohio State University only.
Recruitment for 2018-2019 is completed. Contact our newly elected, VP for Membership, Erin Jackson (Jackson.2844), for more information on how you can become a future brother!
Join Us For The 2019-2020 Academic Year!
My name is Erin Jackson and I am thrilled to be the Vice President of Membership for the coming academic year here in the Eta chapter! I hope to give our future Brothers the best experience possible. I love to be crafty and creative and enjoy knitting, cross stitching, embroidering, paper crafting, and bullet journaling! When I am not studying or crafting, I enjoy playing Pokemon Go and lifting weights at the gym.
Who can Join?
Kappa Kappa Psi, National Honorary Fraternity is a Co-Ed Fraternity. The term "brother" is nationally recognized term not meant to assign a gender, but to establish those who have joined the ranks of Kappa Kappa Psi.
You must also have either completed a band program under the school of music or be in the middle of completing a band class in the current academic year in order to be considered to join unless you have special permission. Email Erin Jackson at Jackson.2844@osu.edu for more information.
Brothers of Kappa Kappa Psi are looked to as role models and leaders by other members in the band and on campus. We look for individuals who exemplify the possibility of becoming strong leaders in the rehearsal space, on campus, and in the community. We are not just looking for those who are already leaders, but to those individuals wanting to serve the bands and to promote the existence and welfare of the band programs. A brother always shows they are willing to Strive for the Highest
Why you should join us: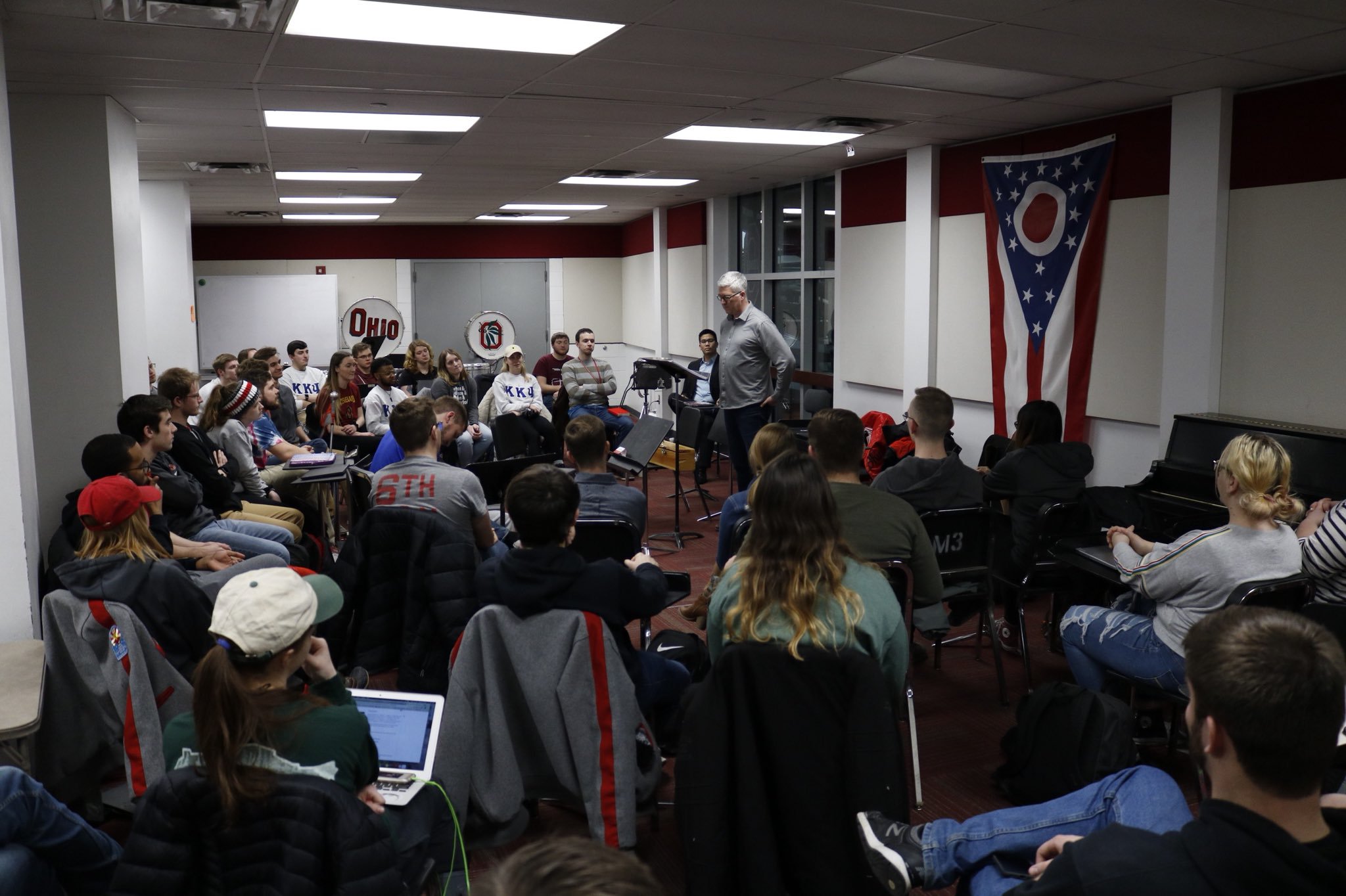 Sign up for the Listserv for more recruitment details
Road to Wisdom
For more information on the curriculum once you become a membership candidate of the Eta Chapter, follow the national curriculum here